Introduction
Being the largest expat community in Qatar, the Indian community plays a significant role in the business activities and professional work force in Qatar. As the Apex body for Indian Businesses and professionals, IBPC aims to provide an ecosystem that will make Indian businesses and professionals the most competent and respected community in Qatar.
Purpose
IBPC aims to enhance Indo - Qatari relations by empowering the Indian business & professional community.
IBPC has a clear roadmap to empower the community. It starts with encouraging the community to participate in the activities, educating them through quality programs, providing them a platform to engage with each other so that we will have an enriched and empowered community. Such a community would have a better brand image in Qatar and it would further enhance the trade & professional relations.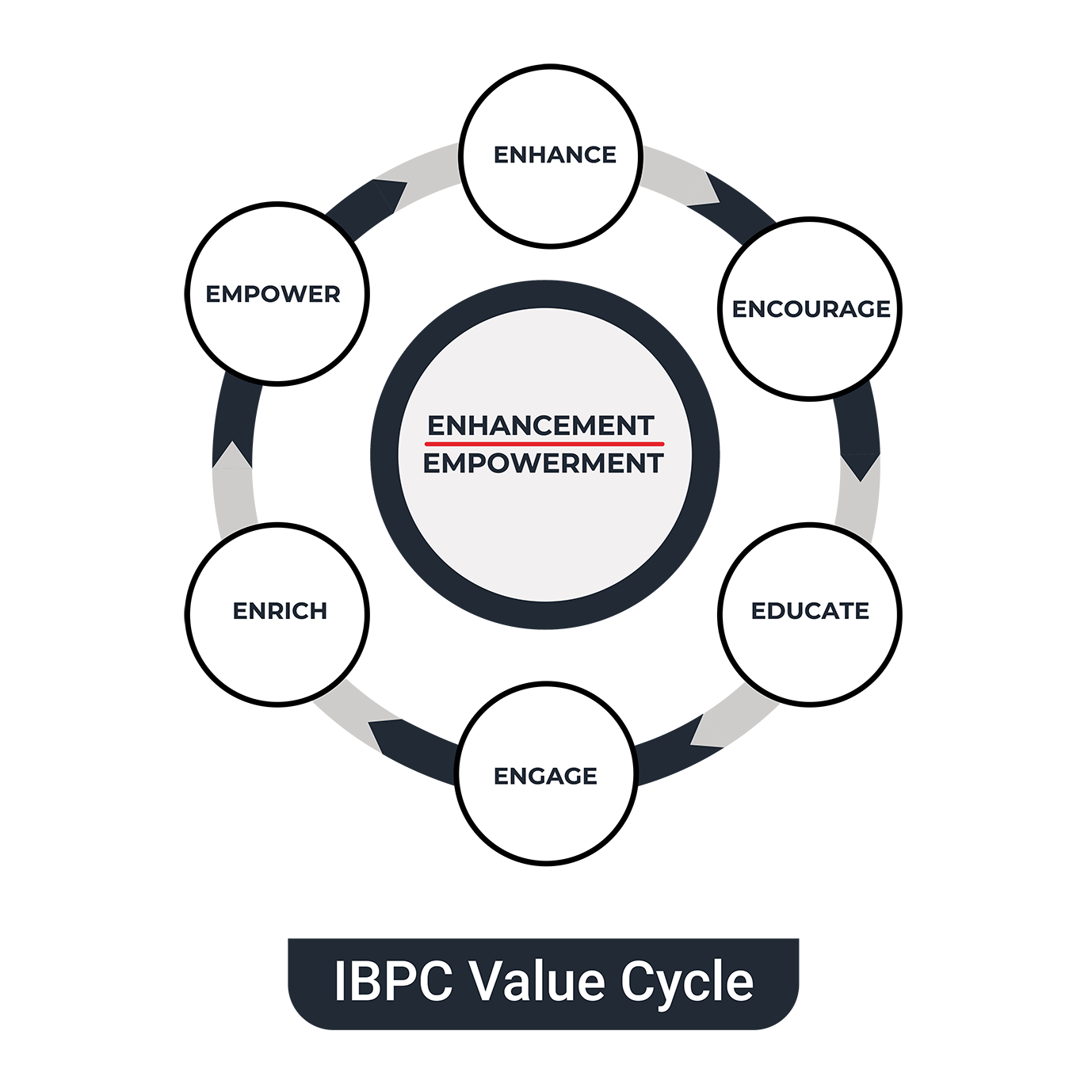 Joining IBPC - What's in it for you?
Why is it important for you to join IBPC?
How will joining IBPC help you?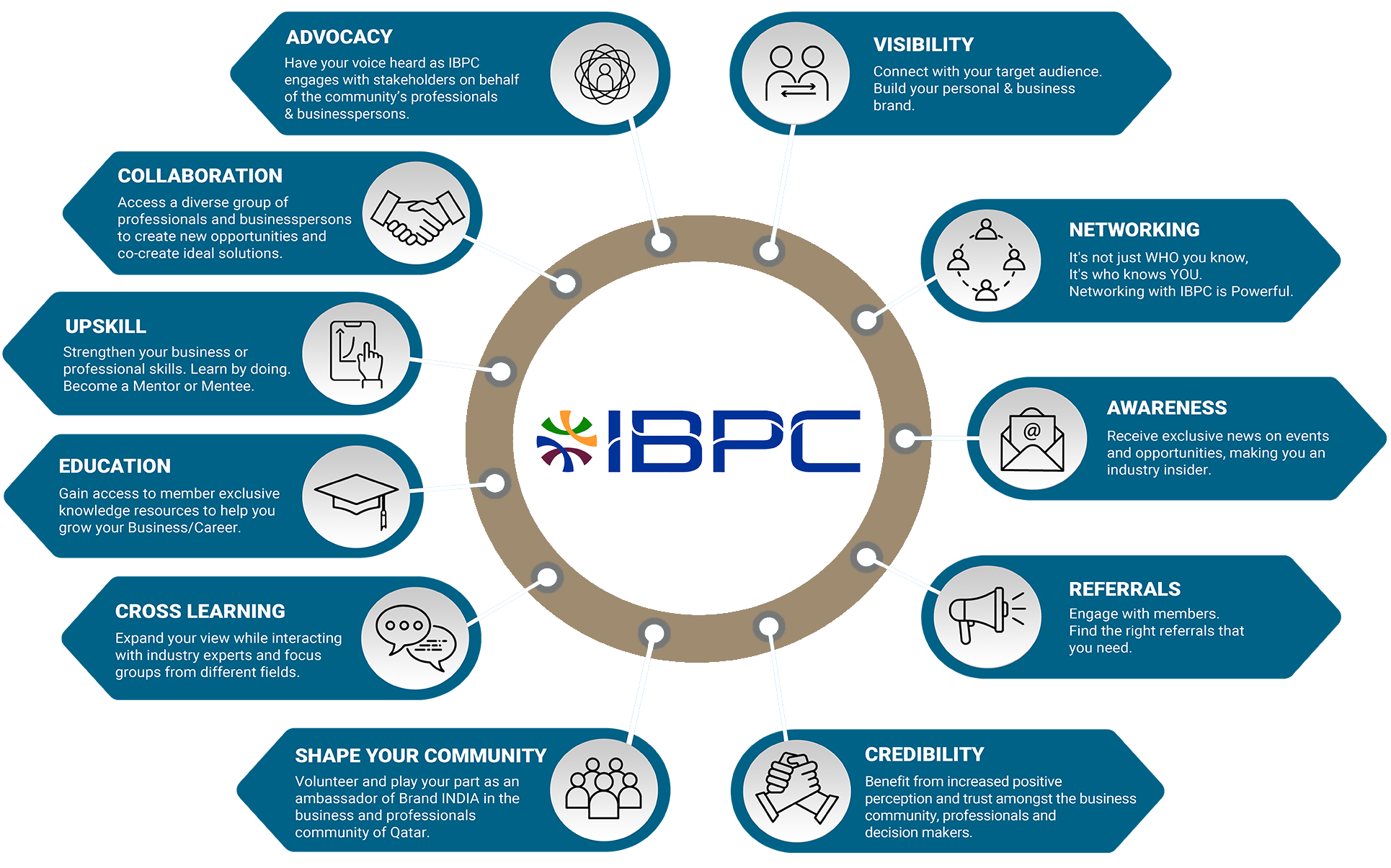 SERVICES
ELITE
QR 1500 [Annually]
CLASSIC
QR 500 [Annually]
Invitations to participate in IBPC Focus Groups/ Task Teams
Invitations to Career Advisory Events
Invitations to Networking Events
Promotion of professional achievements in IBPC social media platforms
Learning and Development opportunities
Opportunities to Volunteer & Give back to the community (eg Mentors, Trainers, Advisors etc.)
Access to Membership-Only section of IBPC website
Access to Important Career information & updates
Access to IBPC Job Portal & Posting CV
Access to IBPC Professionals, Corporates & AO network
Participation in Members-Only Events
Advisory / Enquiry support
Discounted rates for Paid Events
Chair, Host or Moderate IBPC Events & Programs
Invitations to VIP/High Profile Events
Invitation to Eminent Speakers' Series
Advocacy Grievance support
Discounted rates for IBPC venues / facilities
SERVICES
PLATINUM
QR 2500[Annually]
GOLD
QR 1500 [Annually]
Invitations to Business Network Events
Invitations to National Trade Delegation Events
Invitations to VIP / High Profile Events
Invitation to Eminent Speakers' Series
Business to Business matchmaking opportunities
Access to IBPC Corporates, Professionals & AO network
Access to Membership only sections of IBPC website
Access to Business Information & Publications
Access to Talent Pool Repository
Participation in Members-Only Events
Post Job opportunities
Advisory/Enquiry support
Discounted rates for Paid Events
Preferred / Guaranteed seating at IBPC Events
Access to IBPC's Tender data base
Advocacy on behalf of your company
Preference to Host / Sponsor VIP events & webinars
Invitation to Business Networking Events in India
Invitation to Professionals recruitment events
Complimentary Membership to IBPC
3
2
Discounted rates for additional members
15%
Discounted rates for IBPC venues/facilities