Latest Events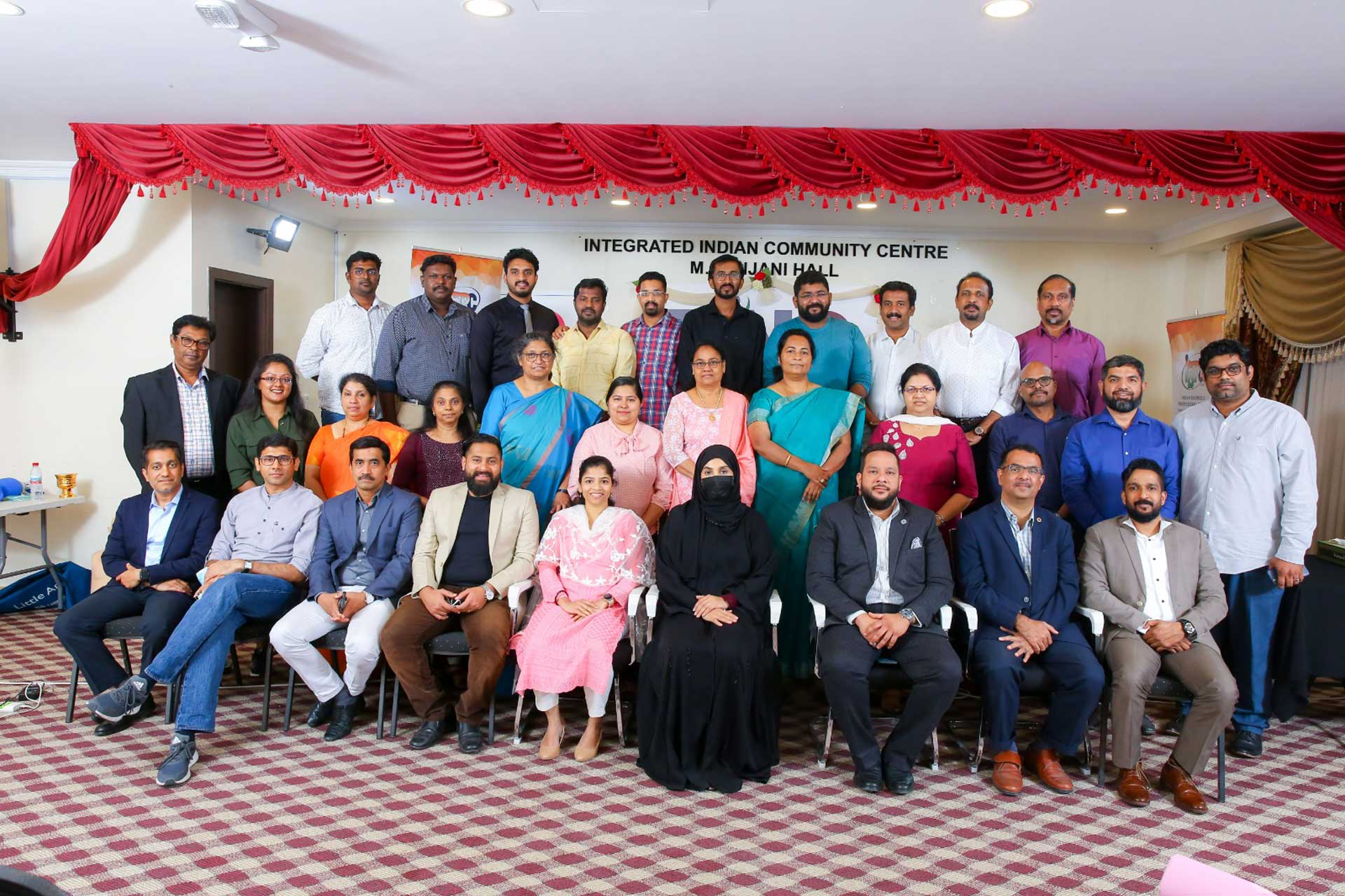 IBPC QATAR HEALTHCARE FOCUS GROUP ORGANIZES 2ND INTERACTIVE SESSION ON "CONVERGING CARE"
May 14, 2022
The Indian Business & Professionals Council (IBPC) in association with the Federation of Indian Nurses Qatar (FINQ) organized their 2nd Awareness Program by their "Converging Care" Group with a topic "Your Safety is in your hands" on 14th May 2022
Read More...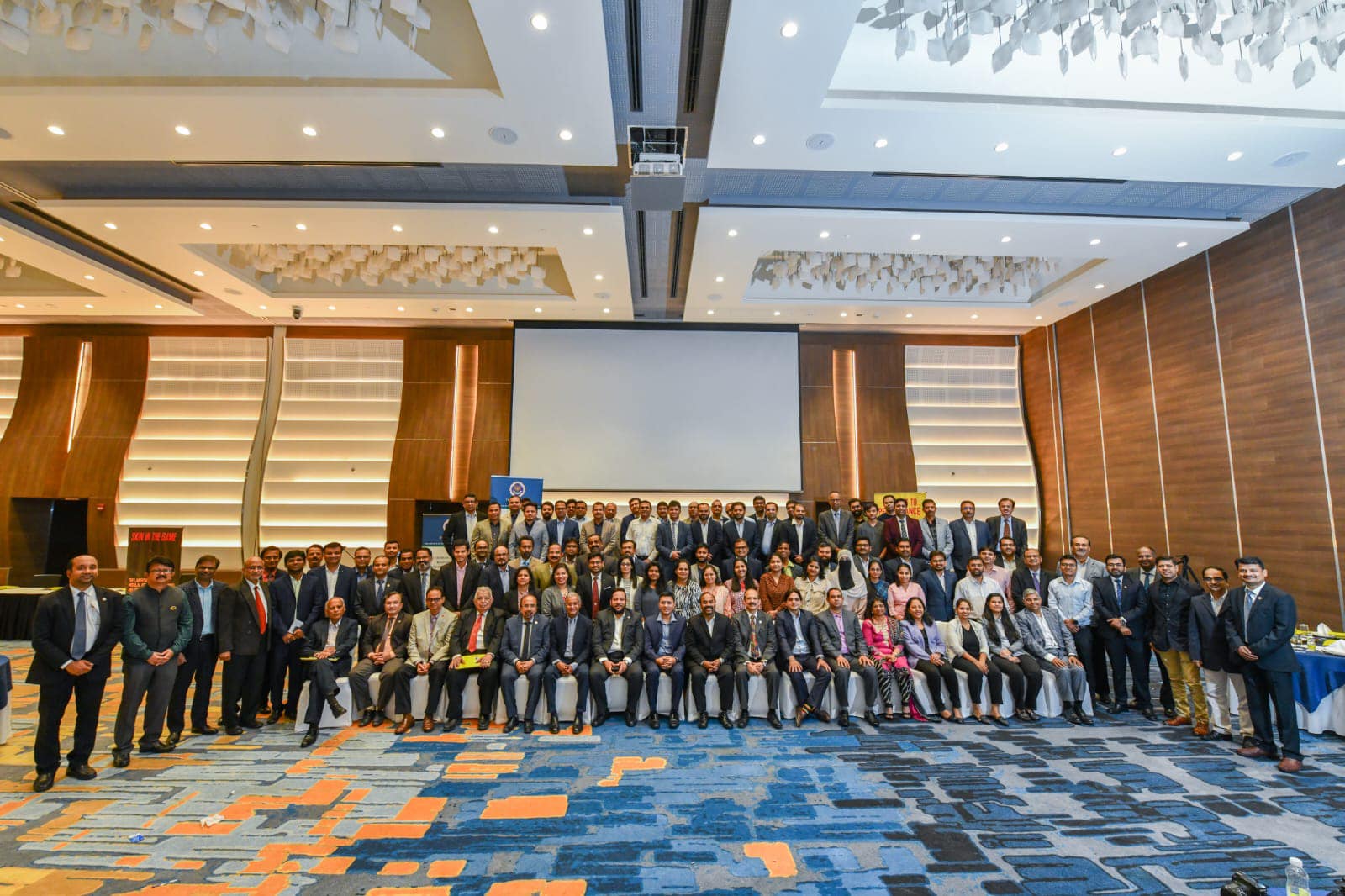 India at $5 Trillion Economy
April 26, 2022
IBPC President Jaffer Us Sadik and VP PR Manoj Megchiani were special invitees at the DCICAI Event on 26th April 2022 at the Holiday Inn Doha. The Event "India at $5 Trillion Economy" was sponsored by Uppscalle Investments (represented by co-founder CA Amit Desai & MD CHP Kumar) and Motilal Oswal Asset Management.
Read More...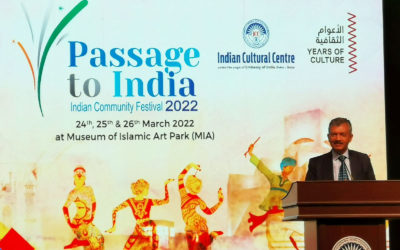 PASSAGE TO INDIA
Mar 27, 2022
IBPC QATAR proudly supported and participated in PASSAGE TO INDIA, an Indian Community Festival, organized by ICC Qatar, in coordination with Qatar Museums, the Museum of Islamic Arts (MIA) & The Embassy of India, which was held at the MIA PARK from 24-26 March 2022,
Read More...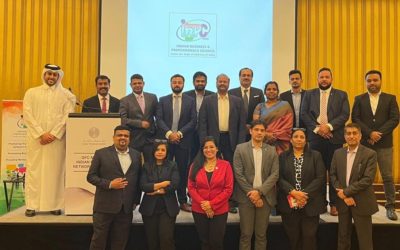 QFC MEET : INDIA BUSINESS NETWORKING EVENT
Mar 23, 2022
IBPC attends QFC MEET : India Business Networking Event jointly organized with Qatar Financial Centre on 22 March 2022 at the St. Regis Hotel, where QFC provided latest updates on real estate and ultimate beneficial ownership (UBO) regulations and benefits of the Double Taxation Treaty between Qatar and India.
Read More...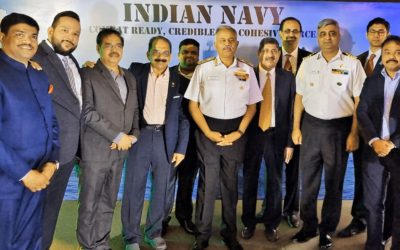 TEAM IBPC VISITS INS KOLKATA
Mar 27, 2022
At the invitation of Vice Admiral Ajendra Bahadur Singh (The Flag Officer & Commander-in-Chief of Western Naval Command of the Indian Navy), and Ambassador Dr. Deepak Mittal, Team IBPC, led by IBPC CO Angeline Premalatha, the Members of the Board of Governors and Members of the Executive Committee attended a Reception on board the INDIAN NAVAL SHIP INS-KOLKATA, on the occasion of DIMDEX 2022, at the Hamad Port on 23rd March 2022.
Read More...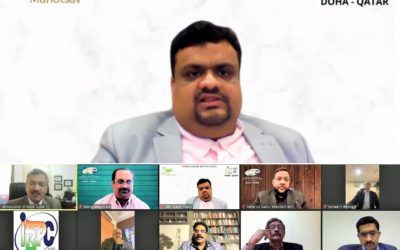 IBPC ORGANIZES VIRTUAL DISCUSSION ON INDIA'S UNION BUDGET 2022
Feb 19, 2022
The Embassy of India, & Indian Business and Professionals Council Qatar jointly hosted an expert-led virtual discussion on "India's Union Budget 2022". It was well received by audience from Qatar, India as well as other GCC countries.
Read More...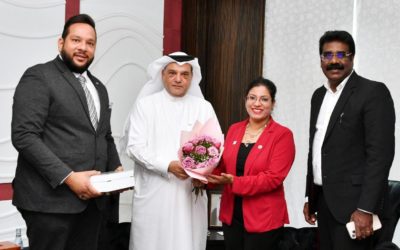 IBPC PAYS VISIT TO MR MOHAMMAD BIN AHMED AL OBAIDLY, BOARD MEMBER QATAR CHAMBER OF COMMERCE AND INDUSTRY, TO THANK HIM FOR PARTICIPATING IN THE ONLINE BILATERAL INVEST INDIA SUMMIT.
Feb 16, 2022
Mr Obaidly spoke about the seamless and attractive economic laws and business ecosystem of Qatar & suggested all businessmen to keep on exploring more opportunities and contribute to the vision of the leadership. Qatar is emerging as the major business hub thanks...
Read More...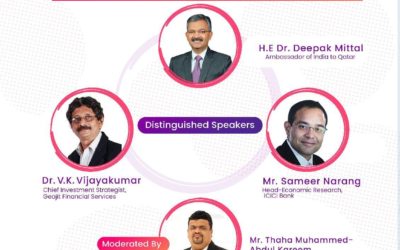 EMBASSY OF INDIA ,DOHA & INDIAN BUSINESS AND PROFESSIONALS COUNCIL HOSTS A ZOOM MEETING ON THE TOPIC INDIA'S UNION BUDGET 2022
Feb 10, 2022
Topic: India's Union Budget 2022Time: Feb 10, 2022 04:00 PM Qatar
Read More...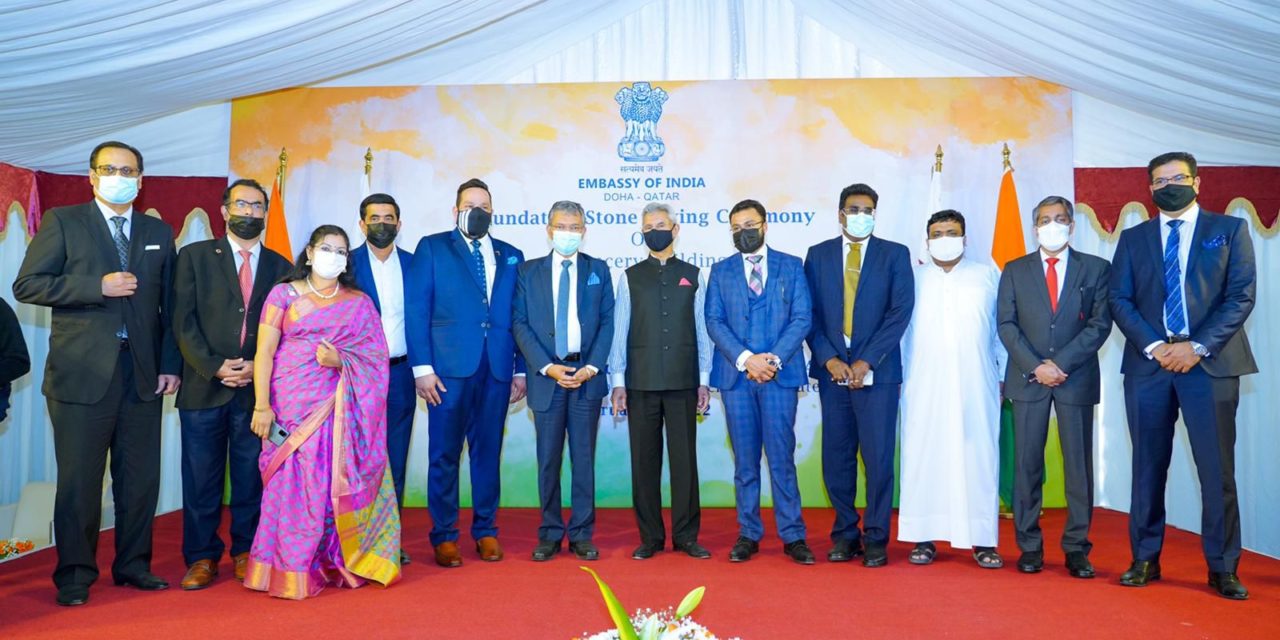 TEAM IBPC WITH MINISTER OF EXTERNAL AFFAIRS DR. S. JAISHANKAR AT THE FOUNDATION LAYING CEREMONY OF THE NEW INDIAN EMBASSY IN QATAR ON 9TH FEB 2022
Feb 10, 2022
Read More...